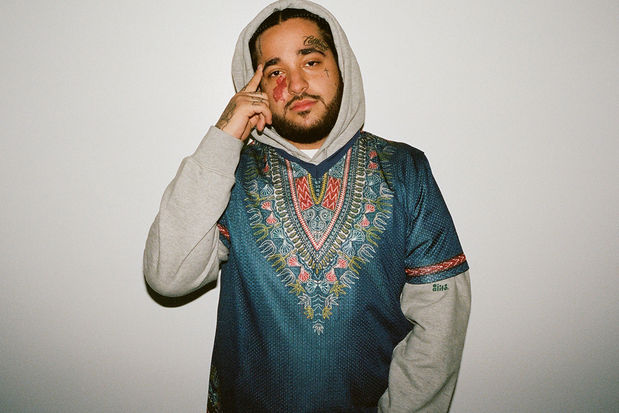 Lige nu kører historien om en af grundlæggerne af ASAP Mob, ASAP Yams, desværre er død i en alder af kun 26. Det er jo sørgerligt, og da vi ikke endnu kender detaljerne skal jeg lade være med at gisne om omstændighederne.
Nedenfor er der en liste og spændende udtalelser han har fremført om hiphop (en ikke lille del om deres 'navnebror' Aesop Rock) indsamlet af de gode mennesker på egotripland.com.

1. i hate white hip hop heads no offense i just dont like yall
2. they supposed to feel like were entitled to know who aesop rock is…..growing up in harlem
3. i grew up on half a mil, az, the lox, state property, doo wop and dj clue tapes
4. I'm sorry there wasnt no lexus ridin round queens bridge with atmosphere album playing out da system dawgs i sincerely apologize
5. fat black bitches on mediatakeout that use terms like "GOOOOD LAWDDDD"
6. i stopped typing in caps because i am drug free now
7. uh huh oh yall niggas killas now? oh word? catch u comin out ur fuckin crib nigga
8. im no shorty nigga ill stop ur glory
9. @CmoreSlim not no fucking backpackers that listen to def jux n eastern conference records
10. dont get me fucked up i bought my first pair of gold fronts after i seen cage wearing his on the weatherproof album cover
11. faggot ass bloggers who stay sheltered in their mothers basement always have the most to say but get socially awkward in public
12. kufis better be equipped with chin straps at the pitchfork festival this year
13. like my mans shula said the united nations of fuckniggas is fully formed
14. FUCK SPIN MAGAZINE
15. get money mane whats so hard about that logic? why u speaking on other people? JUST DO YOU
16. when I'm done tweeting ima smoke a newport on my rooftop overlooking beverly hills…when ur done tweeting you'll be serving caramel fraps
12. this bitch said rocky makes rick owens looks like urban outfitters but then has the nerve to fucking request for an interview
13. that bitch lucky she went thru the label for that because i was told her to eat a dick
14. fuck the media
15. when i say white hip hop head i dont mean white ppl dat listen to rap i mean backpackers who walk around listening to old ass scribble jams
16. pol dat listen to company flow r def not buying our fucking albums
17. @Cagewm my whole careers been an upstream kayak through bloooooood
18. @juanexwonder @therealelp i meant that i dont like how they close themselves to all genres of rap n only fuck wit certain shit..elitist shit
19. @YOUNGSAFE @therealelp understand i come from dat bruh…eastern conference records, def jux, landspeed, game records….i appreciate it
20. @YOUNGSAFE @therealelp i just dont like people closing their ears off to one thing and writing something off THATS IT
21. RT @Cagewm: @asvpxrocky is the best new rap I have heard.